By: Susan Grubbs
When I say that three-year-old Michael is a fighter, I mean that in more ways than one.
Michael was birthed on the dirty, concrete floor of his home, a converted animal stable in Tanzania. Fast forward three years, and Michael is enrolled in Shade School.
His first week of school, while I was there in January, was spent fleeing the classroom in tears (I mentioned he was a fighter!). Soon he figured out that if he stuck around, he'd get to play games, sing songs and eat snacks. He warmed up to the love and encouragement of his teacher, Madam Debora, and decided to stay put in his little plastic chair.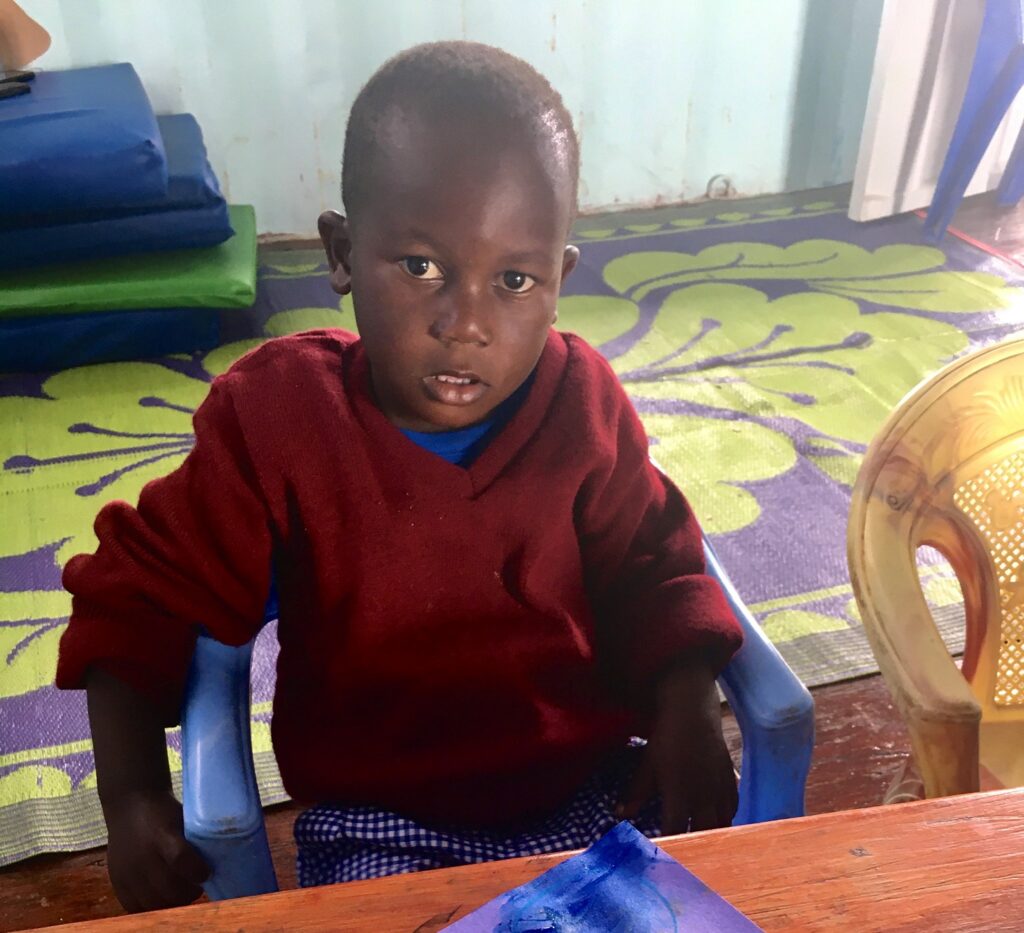 Michael is the first one in his family with the opportunity to receive a quality education: to learn in a positive environment, have healthy meal supplements, and know that Jesus loves him. Each day, he gets to put on his Shade School shirt on which is written: Raising Leaders, Changing the World. He may not know it yet, but he is becoming a world-changer. Maybe that fight in him will be needed after all.

The model of Shade School is one of inclusivity, where children in the community and children with albinism will learn together. This is how we plan to break down the barriers that currently exist and help to raise a new generation that knows the truth about albinism: simply, that they are valuable. 

Michael isn't a student with albinism, but we pray he will be one that fights against the misconceptions that hold people with albinism back. We are building a great reputation and structures to safely include children with albinism at Shade School, so that Michael will know that ALL of his classmates are just like him, loved and valued by God and their teachers. You have helped make it possible. Thank you for being a fighter, too, as you fight for Michael to achieve. 

We're fighting together,
Susan
P.S. I suppose even fighters get tired, too.
Note: This post was originally sent out as a Shade newsletter. To sign up, please fill out the form below.
Newsletter Sign Up