Lazaro arrived at Shade School for his first day with tear-filled eyes.
His five-year-old understanding of what was to come was sorely lacking. He couldn't understand Swahili, let alone English, and the strange routines of learning, eating two big meals, and playing were completely foreign. (Read part one and part two of Lazaro's story here.)
"At the beginning, he was crying and speaking Sukuma only. He didn't know anything, and he didn't play with others. He was staying alone and crying," Outreach Coordinator Martina stated.
But as time has passed, both Lazaro and his mother Lydia have realized that school isn't something to be feared. It has taken time to build trust, but Lazaro is beginning to break out of his shell.
"Nowadays, he is not crying. He likes to study, stays in class, and listens to his teachers. He plays with others, he knows how to count numbers, how to color pictures, and how to sing. There are changes compared to the beginning!" Martina now reports.
Helping Lazaro reach his full potential is only one half of our strategy for breaking cycles of poverty and caring holistically for our community. The other half is to invest in Lydia.
Last week, the Shade team invited the parents and guardians of our students on scholarship to attend a seminar. We replaced the preschool-sized plastic chairs with grown-up ones and gathered together in a classroom. Parents learned about albinism, about caring for kids with albinism and kids in vulnerable environments, and about helping out with homework. The group left feeling encouraged and grateful.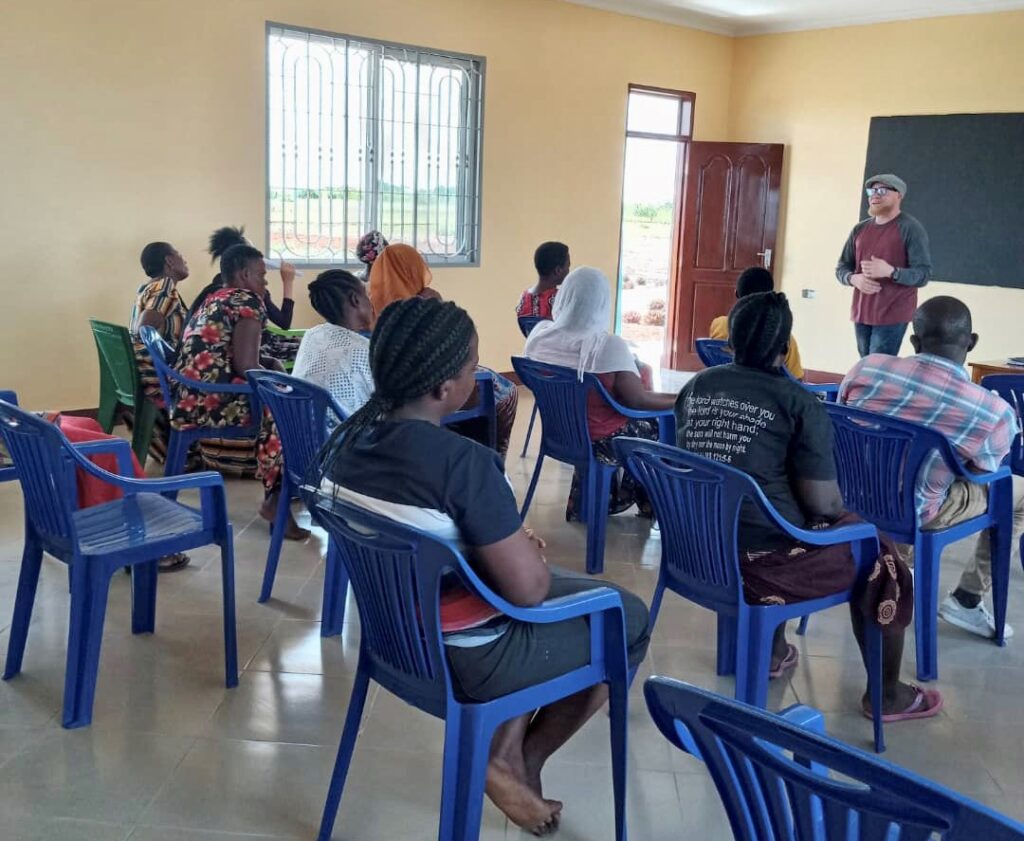 Lazaro has a chance because you have invested in him. You have helped to build the clean, safe buildings where he studies. You have helped employ cooks to serve him porridge and teachers to show him how to read and count. You have invested in a community garden to grow food for his lunches and create a healthy, welcoming environment. You have prayed and God has heard. Thank you.
There are other students who need that same chance. Will you invest in a little scholar like Lazaro? You can provide a one-year scholarship for just $540, or give a monthly gift of $45 to provide ongoing support to one deserving child.